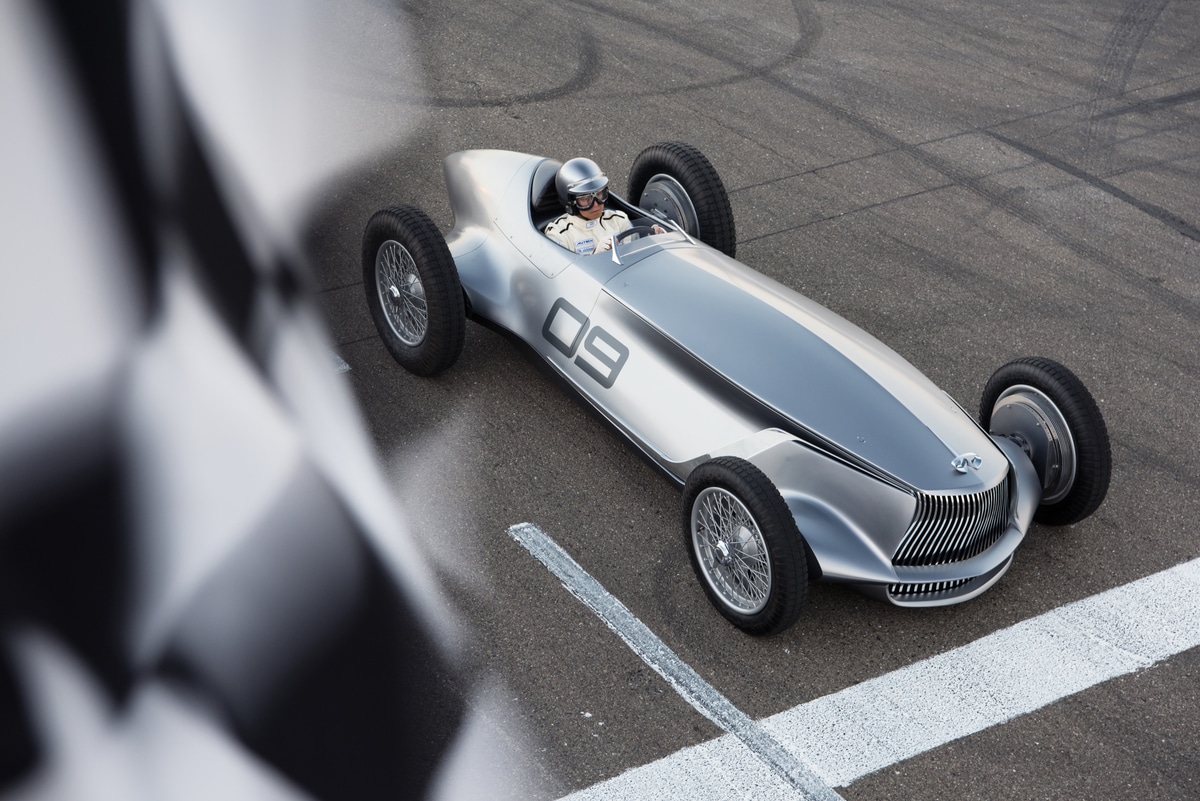 ​While the future of automobiles is undoubtedly thrilling, it can be equally exciting to reflect on how far the industry has come. At this year's Pebble Beach Concours d'Elegance, INFINITI embraced the opportunity to reminisce on the past while still looking to the future with its retro roadster concept vehicle, Prototype 9.
"Prototype 9 celebrates the tradition of ingenuity, craftsmanship and passion of our forebears…,on whose shoulders we stand today. It started as a discussion: What if INFINITI had created a race car in the 1940s? If one were to imagine an open-wheeled INFINITI racer on the famous circuits of the era, such as Japan's Tamagawa Speedway, what would that look like? The sketches were stunning and the idea so compelling that we had to produce a prototype," explained Alfonso Albaisa, senior vice president, Global Design.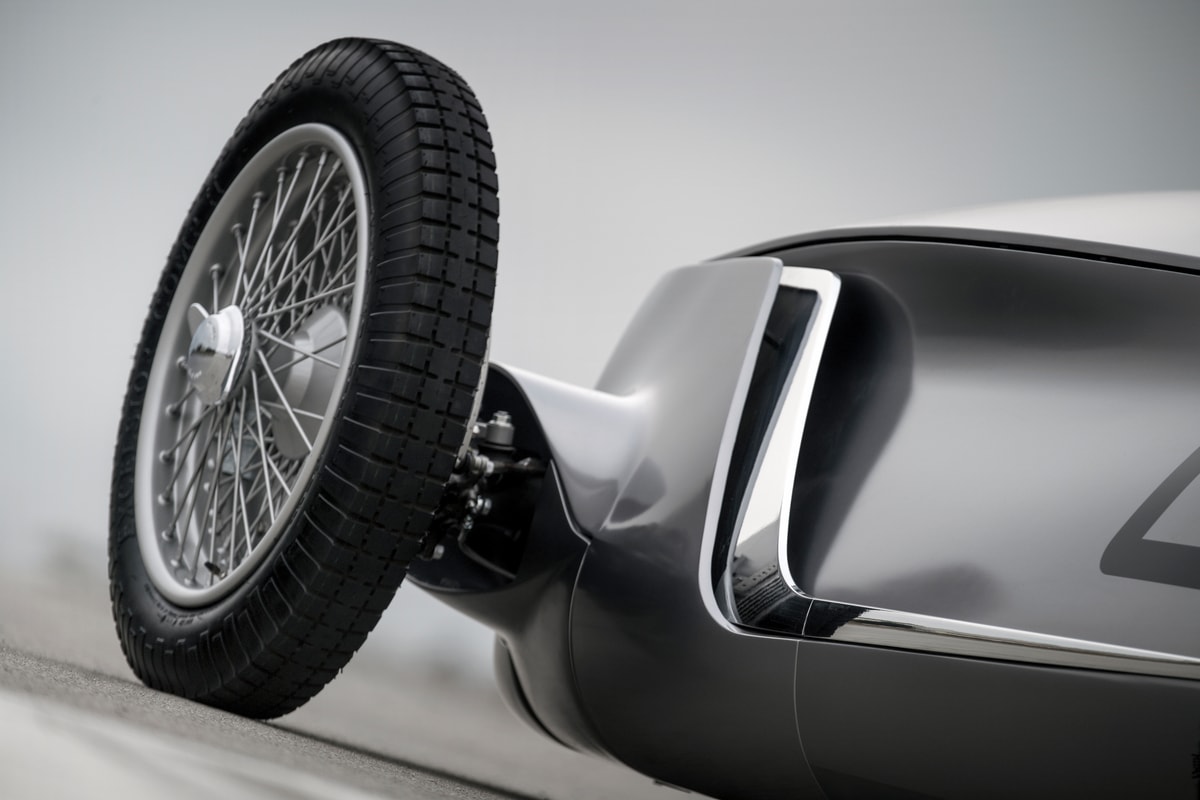 Prototype 9 combines World War 2-era grand prix styling with electric underpinnings, resulting in a brilliant blend of the classic and the contemporary. On the outside, the prototype is unabashedly retro with its long bonnet, short overhangs, open cockpit, and bare sheet-metal body panels, which were hammered into shape and assembled over a steel ladder frame. The body was also altered to add in some of INFINITI's modern iconic styling cues, such as the single-crease hood, sharp body lines and double-arch grille.
The Prototype 9's beautiful cockpit was designed by hand with strict attention to detail. While simplistic, the concept's black leather seats, red contrast stitching and an aluminum steering wheel with a hand-carved center design give it an understated elegance that is truly unforgettable.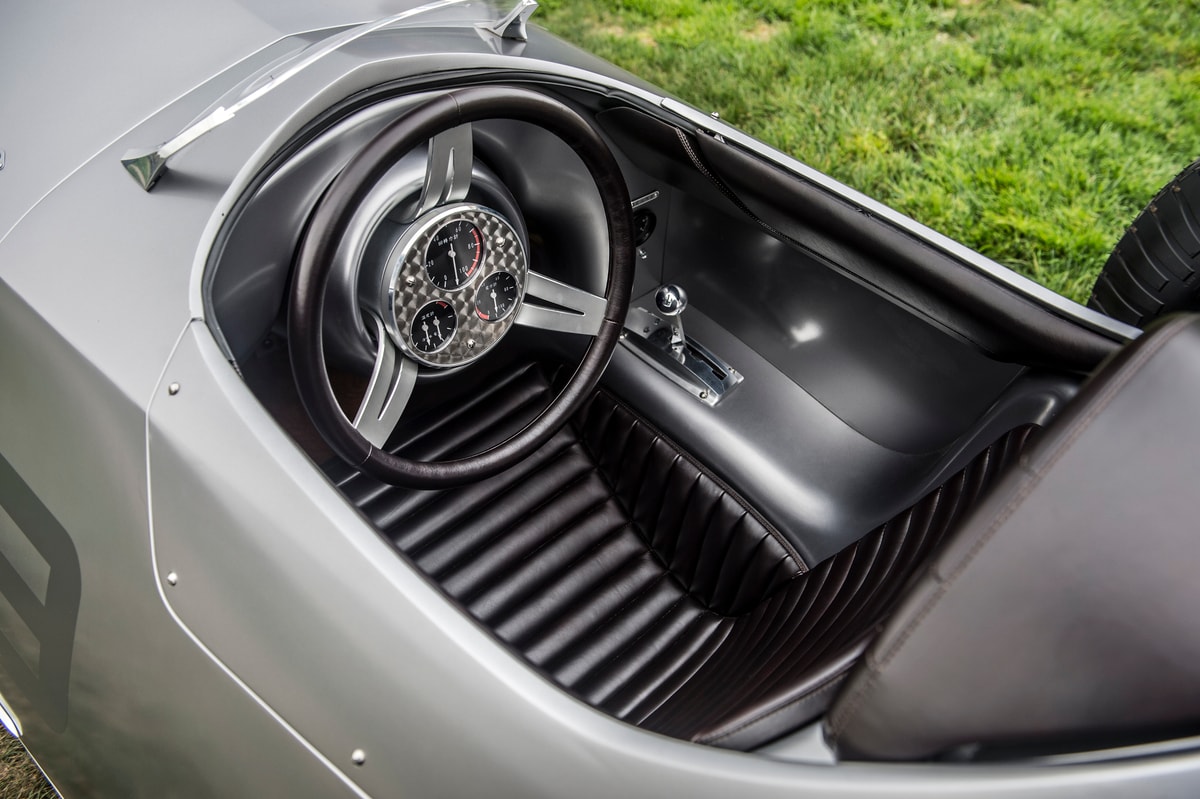 Under the hood, the Prototype 9 gets a little more technologically sophisticated, and is the first to showcase the automaker's new EV powertrain. Designed with a 148-horsepower electric motor, a 30 kWh battery, a single-speed transmission and rear-wheel drivetrain, the Prototype 9 is capable of speeds up to 105.6 mph and can last up to 20 minutes under heavy track use.
"While the essence of the INFINITI Prototype 9 is rooted in the past, it runs on a next-generation EV powertrain which looks squarely to the future. It is an excellent example of the ingenuity, craftsmanship and entrepreneurism that characterizes the teams across our company. Prototype 9 comes to life as a dynamic, drivable prototype vehicle at Pebble Beach, said Roland Krueger, chairman and global president.