To a sports car lover, there are few melodies sweeter than that of an engine coming to life. INFINITI's new sport exhaust kits allow drivers to not only amplify sounds and unleash the full range of their engine's roar, but also cut down on the overall weight for sportier, more agile handling. Plus, the chrome exhaust tips add a touch of sexy, sporty flair that is bound to turn a few heads!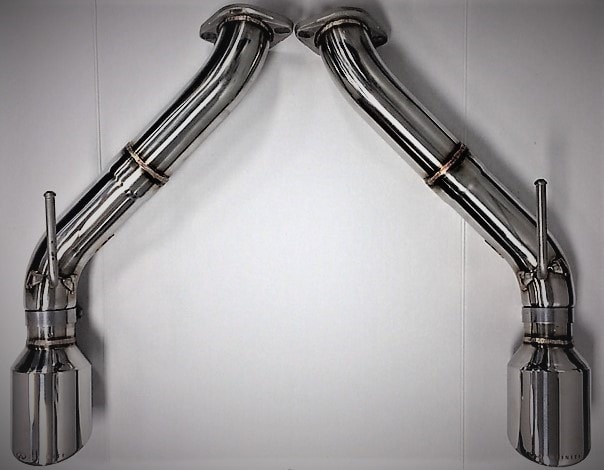 "The INFINITI Q50 and Q60 are great driver's cars, and we know some of those drivers want to take performance to the next level," said Andrew Speaker, director, INFINITI Aftersales. "These exhaust kits offer the more aggressive sound many INFINITI drivers crave, and the reduced vehicle weight enhances the already fun-to-drive experience of our sport sedan and coupe."
The new sport exhaust kits will be available for all models of the 2016 Q50, 2017 Q50 and 2017 Q60, including the Red Sport 400 editions. Each kit consists of T-304 stainless steel exhaust pipes with attractive chrome tips, and can be used with the existing gaskets, meaning no other modifications are necessary. Additionally, buyers can choose to add a muffler to their kit for an extra cost.
Kits can be installed at time of vehicle purchase or after the fact for current owners. To learn more about the new INFINITI sport exhaust kits, or to add one to your vehicle, stop by INFINITI of Peoria today!